A Long Awaited Celebration
Postponed from spring 2020, the University of Denver community is at last coming together to formally kick off the next stage of the University's history. The Board of Trustees invite you to join them in the official inauguration of DU's 19th chancellor, Jeremy Haefner, on October 8 at 10 a.m.
This weeklong celebration features several opportunities to celebrate DU—our community, chancellor, and future. Inaugural events include a conversation about Denver's past and future featuring several of the city's current and former mayors, a discussion on civil discourse with author Jonathan Rauch, and a conversation on democracy between former secretaries of state Madeline Albright and Condoleezza Rice. Finally, the week's festivities will culminate with Homecoming Weekend 2021 and its own roster of events.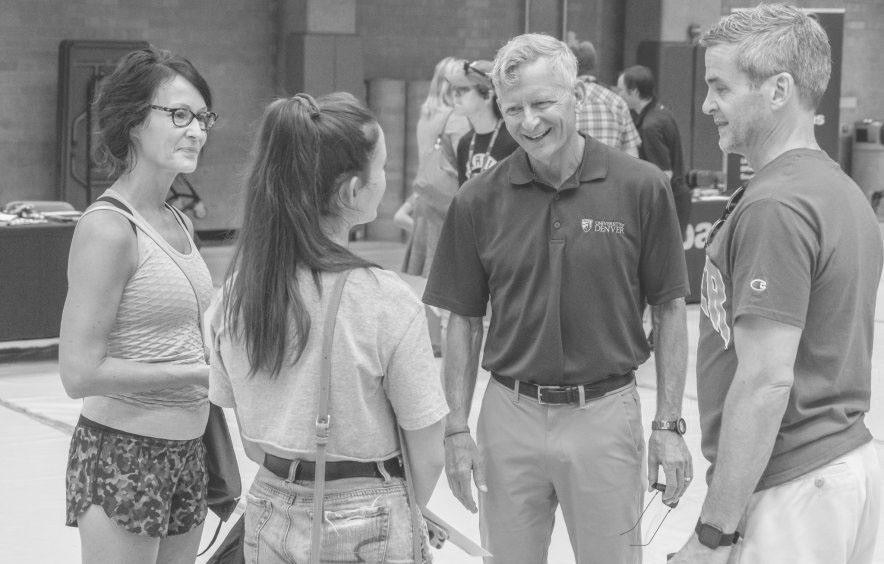 Meet Chancellor Haefner
An academic leader with over 30 years of experience, Jeremy Haefner embodies and champions the values that set DU apart. Learn about Chancellor Haefner and his vision for DU.